About IMU-CET Online Test 2017
IMU-CET is common online entrance exam conducted by IMU, CHENNAI (GOVERNMENT OF INDIA) , for admission into various Marine (or) Merchant Navy Approved Courses. 
IMU CET ONLINE TEST For FEBURARY 2017  Batch  is for -
1. Diploma in Nautical Science (DNS) leading to B.Sc. Nautical Science (or) Applied Nautical Science (or) Deck Cadet Course.
IMU CET ONLINE TEST for AUGUST 2017 Batch is for -
1. Diploma in Nautical Science (DNS) leading to B.Sc. (Applied Nautical Science).
2 B.Tech/B.E (Marine Engineering)
3. B.Tech (Naval Architecture & Ocean Engineering)
4. B.Sc (Ship Building & Repair)
5. B.Sc (Maritime Science)
6. B.Sc (Nautical Science)
IMU-CET is a Computer based CET exam consisting of 200 Multiple choice questions. Exam duration is of 3 hours. Each question carries one mark .There is no negative marking for wrong answers.
IMU-CET Entrance pattern/Question paper of UG programme consists of :
English - 25 MCQ
General Knowledge - 25 MCQ
General Aptitude - 25 MCQ
Mathematics - 50 MCQ
Physics - 50 MCQ
Chemistry - 25 MCQ
2IMU PREPARATORY BOOKS & STUDY MATERIALS
Merchant Navy Top Courses , Eligibility & Admission.
CheckOut latest notification about IMU Online Test & Merchant Navy Sponsorship Test 2017.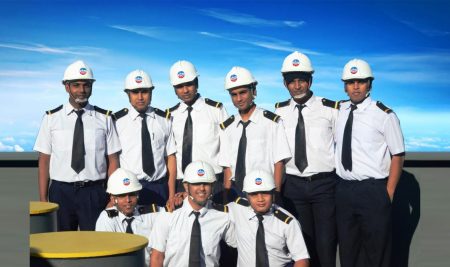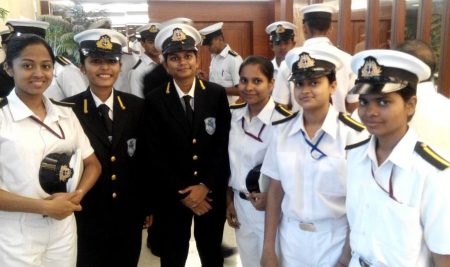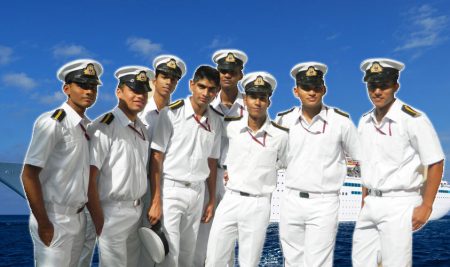 Top Maritime Colleges in India
Government Of India, DG Shipping Approved Colleges
International Maritime Institute , Greater Noida
IMI is one of the best marine engineering Institute in India situated at Greater noida.IMI justifiably takes pride in its excellent reputation for quality training. Equipped with the latest shipboard working instrumentation, maritime teaching systems and a marine workshop, the institute maintains a close liaison with the maritime industry for better placement opportunity. IMI graded A1 'Outstanding' by Indian Register of Shipping.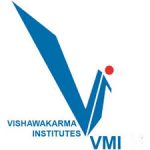 Vishwakarma Maritime Institute,Pune
The Vishwakarma Maritime Institute (VMI) is promoted by Bansilal Ramnath Agarwal Charitable Trust (BRACT). Established in 2009, VMI provides certificate and graduate courses in Marine Engineering and Nautical Science disciplines. The institute is headed by Capt. Asheesh Kaushik, as Director. Having sailed as a Navigating Officer for over two decades with Eight years as Master Mariner, he brings onboard, administrative and managerial expertise required for VMI.
COMMANDER ALI'S ACADEMY OF MERCHANT NAVY
Commander Syed Turab Ali, NM (Retd.), the Founder Director of Commander Ali's Academy of Merchant Navy (CAAMN), served in the Indian Navy for over 42 years. He has had a distinguished career in the Indian Navy and for his unflinching dedication and zest in the profession he was awarded the Nau Sena Medal (NM) by the Government of India. During the course of his service he worked in various training oriented organizations such as National Defence Academy (Khadakwasla), Naval Academy (Kochi), Defence Services Staff College (Wellington), Seamanship School (Kochi) and various Indian Naval training and war ships. He also held the Master's Certificate of Competency.

Great Eastern Institute of Maritime Studies
GEIMS has a close association with the maritime industry, and is aimed to give India world-class seafarers. The institute is one of the oldest of its kind and enjoys a respectable reputation in the industry. The quality of education imparted through the above courses at the Institute with respect to the course objectives as stated by the Directorate General of Shipping is "Outstanding" . GEIMS offers Placement opportunities with GE Shipping or leading International Shipping companies. The institute is graded as "A+" Outstanding - in the DGS Comprehensive Inspection Program. The course is a comprehensive one and equips you with all that is needed to succeed in this industry. The course is uniquely designed to combine classroom education with experiential learning using simulation techniques and on the job training with a live engine.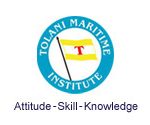 Tolani Maritime Institute
Tolani Maritime Institute is one of the largest maritime educational centers offering MARINE ENGINEERING and NAUTICAL SCIENCE degree programs in affiliation with Indian Maritime University, a central University. The Marine Engineering and Nautical Science degree programs at TMI have been awarded Grade A1 (Outstanding) by ClassNK in the Comprehensive Inspection Programme of DG Shipping. The programmes are also awarded Grade 1 (Outstanding) by CRISIL . The assigned grade reflects TMI's excellent placement track record, qualified and experienced faculty, industry leading infrastructure, strong financial standing and professional & committed promoters.
Admission Notifications / Entrance & Sponsorship Exam Dates
Subscribe now and receive maritime newsletter with merchant navy admission & jobs notification, merchant navy courses, imu cet latest news, 2imu books and much more about merchant navy world!