About IMU-CET Online Test 2017
IMU-CET is common online entrance exam conducted all over India, for admission into various Marine courses like
1. B.Tech/B.E (Marine Engineering)
2. B.Tech (Naval Architecture & Ocean Engineering)
3. B.Sc (Ship Building & Repair)
4. B.Sc (Maritime Science)
5. B.Sc (Nautical Science)
6. Diploma in Nautical Science (DNS) leading to B.Sc. (Applied Nautical Science).
IMU-CET is a Computer based CET exam consisting of 200 Multiple choice questions. Exam duration is of 3 hours. Each question carries one mark .There is no negative marking for wrong answers.
IMU-CET Entrance pattern/Question paper of UG programme consists of :
English - 25 MCQ
General Knowledge - 25 MCQ
General Aptitude - 25 MCQ
Mathematics - 50 MCQ
Physics - 50 MCQ
Chemistry - 25 MCQ
2IMU PREPARATORY BOOKS & STUDY MATERIALS
Top Maritime Approved Colleges
Government Of India, DG Shipping Approved Colleges
International Maritime Institute , Greater Noida
IMI is one of the best marine engineering Institute in India situated at Greater noida.IMI justifiably takes pride in its excellent reputation for quality training. Equipped with the latest shipboard working instrumentation, maritime teaching systems and a marine workshop, the institute maintains a close liaison with the maritime industry for better placement opportunity. IMI graded A1 'Outstanding' by Indian Register of Shipping.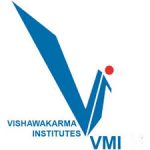 Vishwakarma Maritime Institute,Pune
The Vishwakarma Maritime Institute (VMI) is promoted by Bansilal Ramnath Agarwal Charitable Trust (BRACT). Established in 2009, VMI provides certificate and graduate courses in Marine Engineering and Nautical Science disciplines. The institute is headed by Capt. Asheesh Kaushik, as Director. Having sailed as a Navigating Officer for over two decades with Eight years as Master Mariner, he brings onboard, administrative and managerial expertise required for VMI.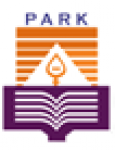 PARK MARITIME ACADEMY, Coimbatore.
The PARK MARITIME ACADEMY under PARK Group of Institutions was established on 5th Nov. 2009 by Dr.P.V.Ravi Ph.D., Chairman, an eminent educationist with 4 decades of experience in the field of education. He gave a tangible shape to the entire concept of education to this institution. The course has been approved by Director General of Shipping, Govt. of India-Mumbai, AICTE, New Delhi and affiliated to Indian Maritime University, Chennai. The aim of our institution is to create a skillful blend of technical ability to acumen a cadre of qualified seafarers. The campus is spread over more than 12 acres of land adjacent to National Highway 47 at Kaniyur which is located amidst Coimbatore & Tirupur.
COMMANDER ALI'S ACADEMY OF MERCHANT NAVY
Commander Syed Turab Ali, NM (Retd.), the Founder Director of Commander Ali's Academy of Merchant Navy (CAAMN), served in the Indian Navy for over 42 years. He has had a distinguished career in the Indian Navy and for his unflinching dedication and zest in the profession he was awarded the Nau Sena Medal (NM) by the Government of India. During the course of his service he worked in various training oriented organizations such as National Defence Academy (Khadakwasla), Naval Academy (Kochi), Defence Services Staff College (Wellington), Seamanship School (Kochi) and various Indian Naval training and war ships. He also held the Master's Certificate of Competency.
Notices
"ADMISSIONS OPEN FOR GRADUATE MECHANICAL ENGINEERING (GME) OCTOBER, 2016 BATCH"
CANDIDATES CAN APPLY BY SENDING SMS WITH YOUR NAME / FINAL YEAR DEGREE % / E-MAIL...
Applications are open for GP Rating Jan-2017 batch.Last date for applying is October 15th ,2016,view more

Admissions are open for Australian Deck Cadet Course.Last date for applying is Nov 1 st,2016.View more 

Subscribe now and receive weekly newsletter with educational materials, new courses, interesting posts, popular books and much more!