Coimbatore Marine College Admission Notifications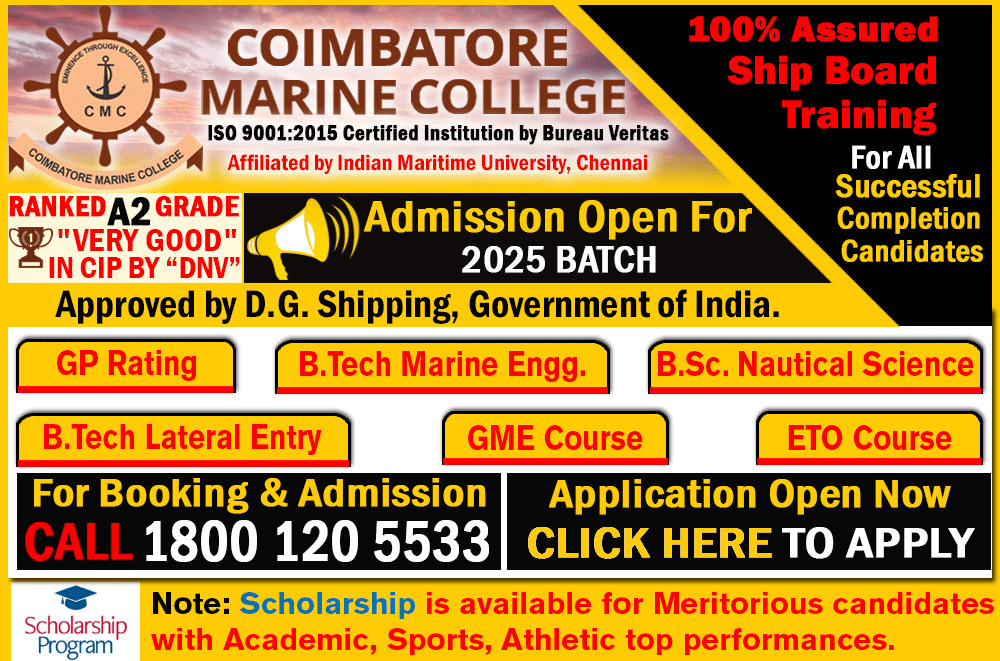 Coimbatore Marine College (CMC) is one of the best maritime Institutes in India situated at Coimbatore.CMC is graded A1 'Outstanding' by Indian Register of Shipping.It is conducting whole range of Pre-Sea, Post-Sea Courses approved by DG Shipping under the Ministry of Shipping. A1 Grading from the Indian Registrar of Shipping is the highest certification being granted by Shipping to maritime training institutes in the country as per stringent norms laid out by the DG Shipping.
CMC is inviting Applications for Graduate Marine Engineering(GME) & Electro Technical Officer (ETO) - 2019 Batch.