MSC Deck Cadet Entrance Examination 2018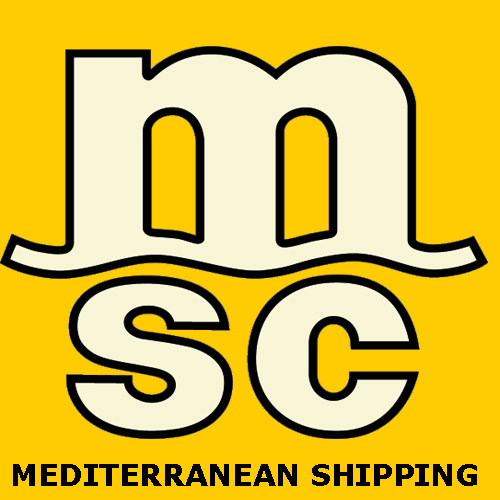 DECK CADET ENTRANCE EMAMINATION 2018
Online Registration Start Date: 28th March  2018.
What is the selection Process ?
STEP 1 : Apply online with your details here,  and fill in the particulars required and complete the registration process including payment of registration fees of Rs. 700/­.
You will get a confirmation of your application. Appear for the MSC deck entrance examination at the city of your choice:­
CITY

Date of




ONLINE exam

Place & Date of




interview (For selected




cadets)

Bhubaneshwar

20th April

Bhubneshwar 21st April

Panjim Goa

20th April

Panjim Goa 21st April

Hyderabad

25th April

Chennai 5th May

Bhopal

25th April

Mumbai/Delhi 5th May

Nagpur

25th April

Mumbai 5th May

Jaipur

26th April

Delhi 5th May

Chandigarh

26/27 April

Chandigarh 28th April

Dehra Dun

28th April

Dehradun 30th April

Lucknow

3rd May

Lucknow 4th May

Delhi

3rd/4th May

Delhi 5th May

Mumbai

3rd/4th May

Mumbai 5th May

Kolkata

3rd/4th May

Kolkata 5th May

Chennai

3rd/4th May

Chennai 5th May

Cochin

3rd/4th May

Cochin 5th May

Patna

3rd/4th May

Patna 5th May
If sufficient candidates are not registered at any venue, exam venue may be changed to alternate nearest
venue.
LAST DAY FOR SUBMITTING MSC APPLICATION – 2 days before Exam date at each center.
Appear for the ONLINE exam as per the city & dates selected.
PASSED CANDIDATES WILL BE CALLED FOR INTERVIEWS AT SELECTED CITIES on the dates as per
table above.
For your guidance please note the following when you appear for the interview:
1. Bring your 10th Mark-sheet for verification of date of birth
2. Bring Photo Identity Proof
3. Pls bring copy of IMU Examination Application Form which you should have applied for the IMU exam as
per instructions on website.
4. Bring your resume with photograph and giving below details
Full Name, DATE OF BIRTH, Height, Father's Name, Full Address with landline and mobile phone ,Family
members (Brothers, Sisters, Grand parents etc), Hobbies/Sports activities etc
STEP 2
APPLY ONLINE FOR THE INDIAN MARITIME UNIVERSITY (IMU) COMMON ENTRANCE EXAM (CET) IF YOU
HAVE NOT APPLIED ALREADY
You must fill up the form and submit the details and fees as required
Appear for the online exam at one of the IMU exam centers
Apply online at http://imu.edu.in/
Last Date of Submission of Form: As per date to be declared by IMU
Date of IMU CET:As per date to be declared by IMU
PLEASE NOTE THAT NO CANDIDATE CAN BE ADMITTED WITHOUT PASSING THE IMU CET
STEP 3
Successful candidates will be called to any one of our centers for completing the following :
Medical tests (including Eyesight) through our Company doctor (Medical tests are only to be done as per
Applicable DGS & Company Guidelines by a DG Shipping approved Company Doctor).
Medical fees is approximately around Rs 5000 payable by candidate
Psychometric test fees is approximately Rs 1000 payable by candidate
Candidates must be aware that without passing these, they will not be eligible for selection.
STEP 4
If you comply with all Company and DG Shipping criteria and have passed:
MSC Entrance written exam
MSC Interview
IMU entrance exam
MSC Eyesight & Medical test
MSC Psychometric test
 
NOTE:-
Candidates must meet all requirements of the company as well as those laid out by Indian Maritime
University / Director General of Shipping.
No candidate can appear more than once each year for the company's written exam.
The company's decision on selection will be binding and cannot be challenged.
Any false declaration or documents will result in the candidate being disqualified.
What will it cost ?
IMU Charges – as per the information on IMU website
Cost of MSC entrance exam = Rs 700/- payable online at the time of registration.
Cost of Medical & Eyesight Test = approx Rs 6000/- cash payable to MSC approved Medical Clinic
Cost of Psychometric Test= approx. Rs 1000/ – cash payable to MSC approved Psychometric counseling service
Additionally if selected:
Non-Refundable Fee to MSC = Rs 20,000
Cost of 1 Year IMU Pre-sea course = As per institute norms.
Selected cadets will be assigned to DG Shipping Approved Institutes via MSC TRAINING ACADEMY on the
basis of Final results
What happens after I pass out from the Pre-sea Institute
You will pass out in July 2019,
Thereafter you will be assigned on a company vessel as a deck cadet with a stipend of
Rs 20,000 approx. per month of training on board ship.
After completion of 18 months of sea-time, you are eligible to appear for the Certificate of Competency
Exam for Second Mate (FG).
After passing your Competency exams you will join ship as a Junior Officer.
See "Career path" for more career details
Am I eligible ?
ELIGIBILITY CRITERIA
Educational qualification:
10+2 with 60% marks in PCM aggregate or
60% marks in the final year of B.Sc. with physics in any of the years of B.Sc or 50% marks in the final year of B.E. or B. Tech. degree
AND
50% marks in English either at 10th or 12th or at graduation level.
Medical Requirement
All applicants shall comply with the physical and medical standards as per regulations and Company
standards.
Medical Examination will be done by Company & DG Shipping Approved Doctor ONLY.
Age Requirement
Minimum Age requirement: candidate should be 17 years of age as on 1st Aug 2018
Maximum Age limit: 19 years of age (for 10+2), 21 years (for BSc graduate) as on 1st Aug 2018
What is the MSC examination like?
The MSC exam is a 1.5 hour paper with the following
English – 15 questions
Maths – 12 questions
Physics- 13 questions
General Knowledge – 10 questions
All questions are objective type multiple choice questions
What is the IMU exam like ?
The standard will generally be that of 10+2 level
Go to the IMU website for sample examination papers.
Apply Now for  Deck Cadet Entrance Examination 2018,

Click here.